STAR STAR.
Please wait for all three pages to load.
CONTENT/TRIGGER WARNING: MISGENDERING/DEAD-NAMING OF TRANS CHARACTERS.* see bottom for details.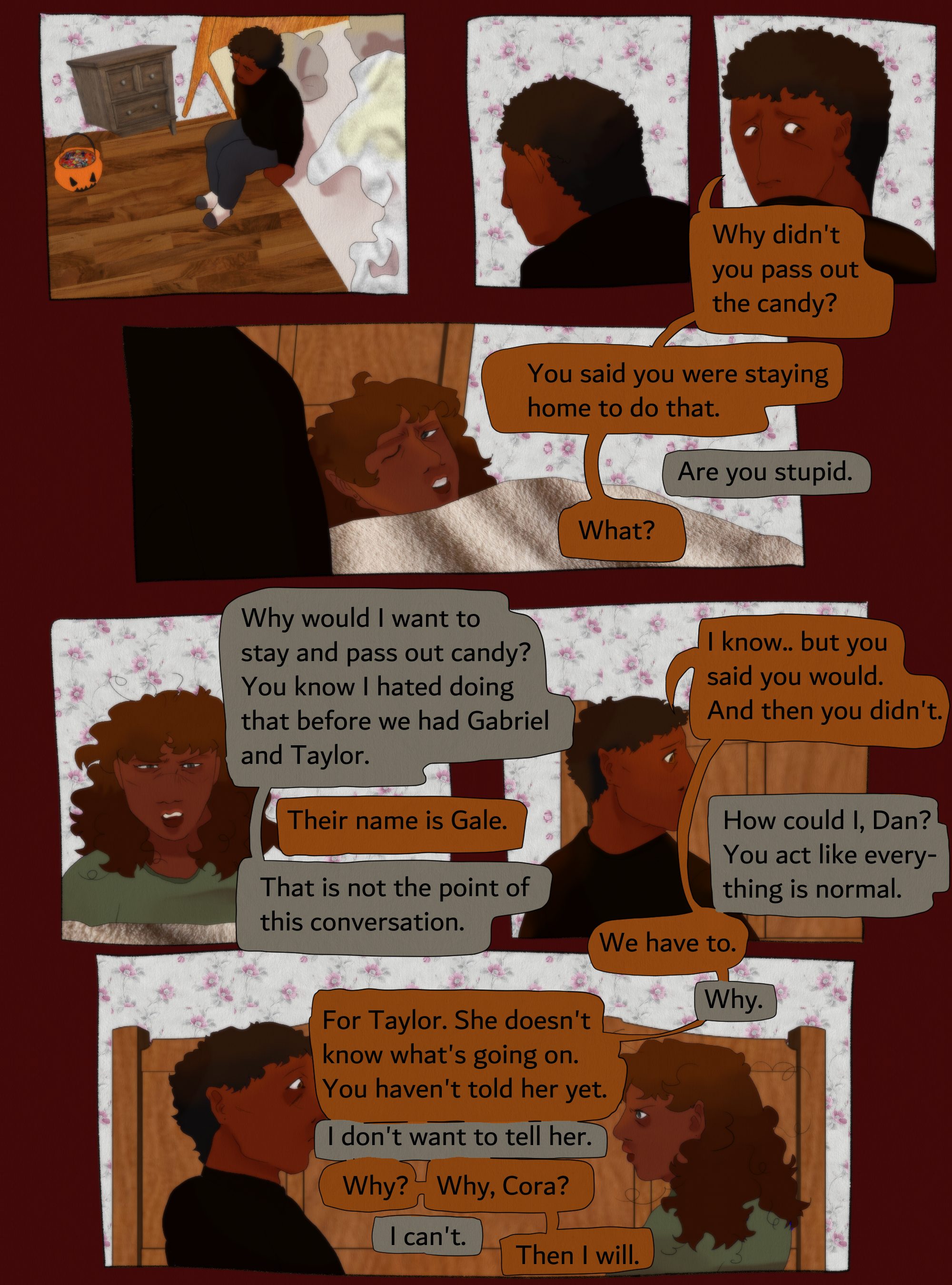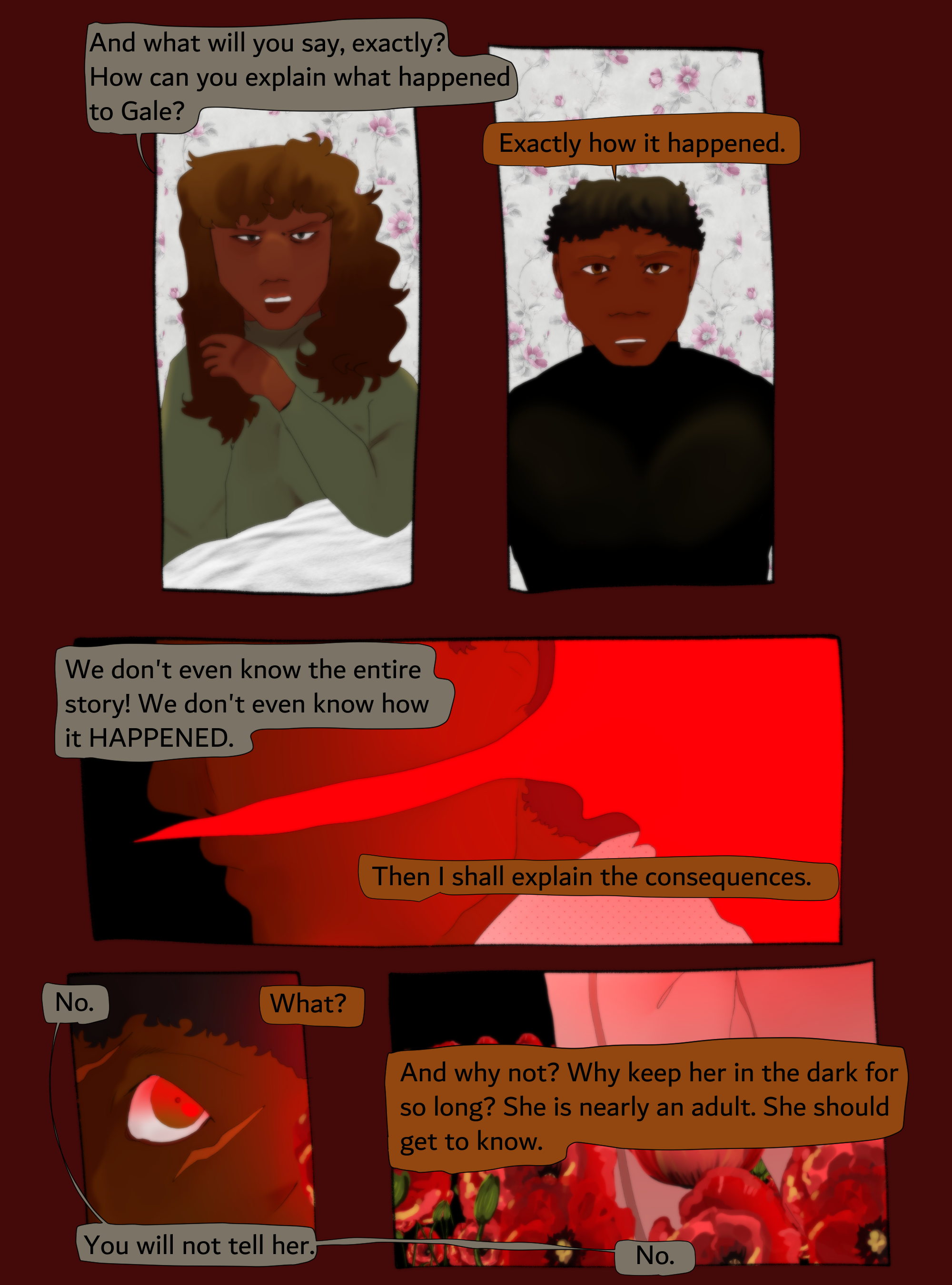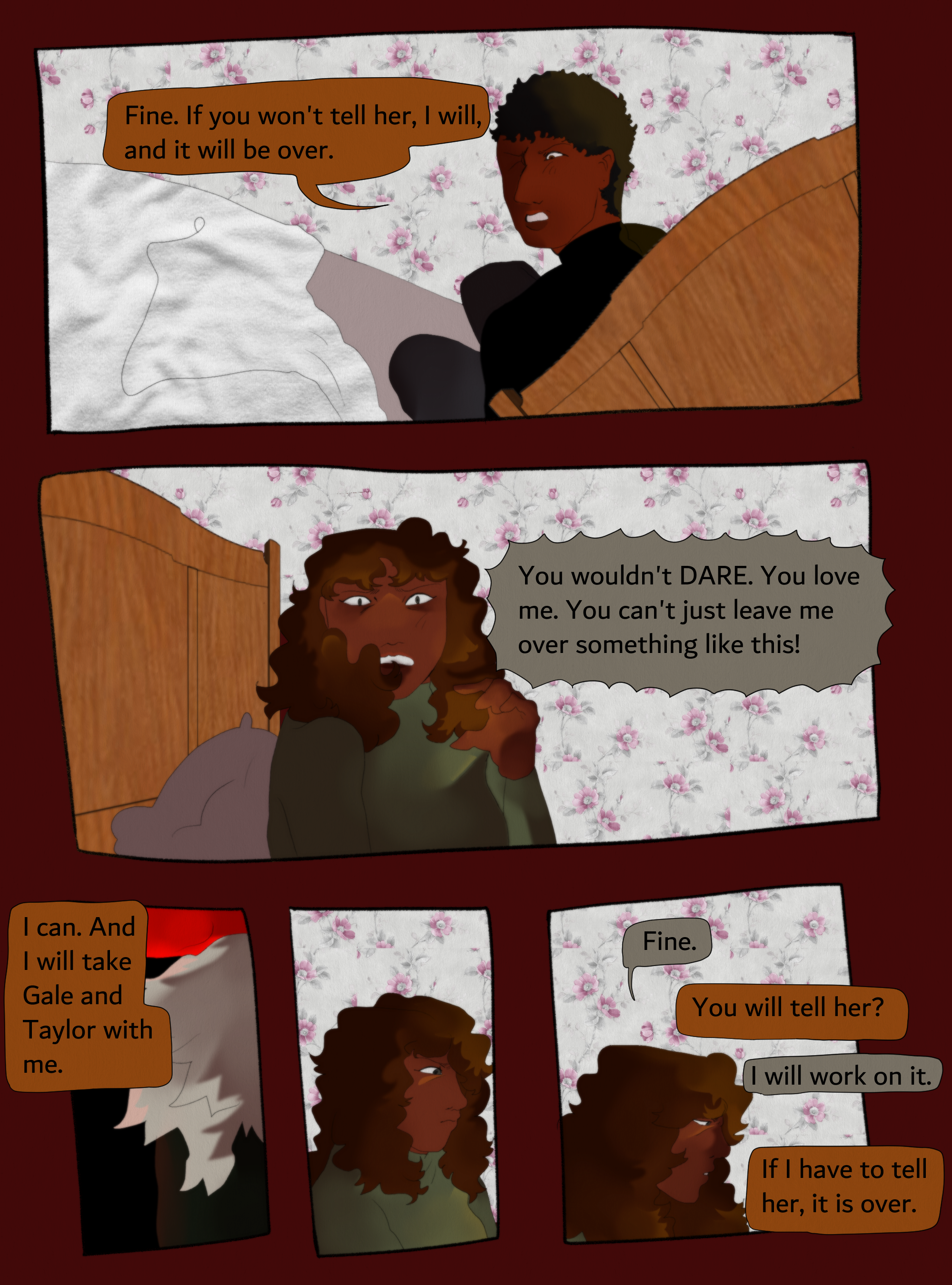 *Tyler is not out in the story at this point. Every instance of his parents using the correct name+pronouns is him altering his own reality. With him not in the scene, there is no reality for him to alter.